3 min remaining
Download for later
Equine Leasing: So You Want to Lease Your Show Horse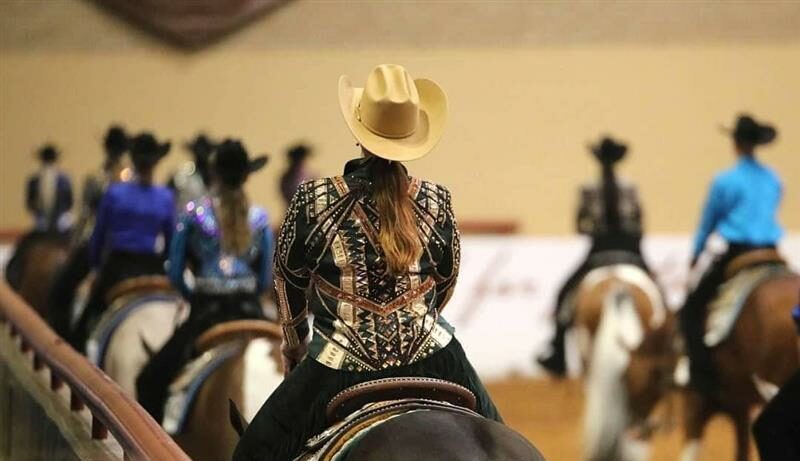 One of my favorite things about competing is when you finally find your horse. It's the horse that responds perfectly to your ques, builds your confidence with every pattern, and makes you feel like a horseman. But why is it so difficult to find that perfect horse? Answer: horses are expensive and not all expensive horses are the right match for a particular rider. Working with a horse trainer to lease an experienced horse is a great way to break down these two barriers.
The opportunity to lease a horse for one year seems like a win-win-win for the horse owner ("Lessor"), the person leasing the horse ("Lessee") and the horse trainer because:
Exhibitors get to show seasoned show horses without the financial cost to purchase or worry over the long-term commitment associated with horse ownership.
Horse owners do not have to give up their horse in a sale and shift the maintenance costs temporarily during the terms of the lease.
Trainers get to keep quality show horses and dedicated Exhibitors in their program.
As the horse industry grows and breed associations put more support into their Show Leases, it is becoming increasingly important for trainers, horse owners, and future Lessees to understand the difference behind the breed's "Show Lease Form" and a "Lease Agreement."
A breed's Show Lease Form is a license for the Lessee to show a particular horse at breed approved events only. This license allows the Lessee to show a horse owned by someone else and enjoy particular breed benefits reserved to horse owners that includes: qualification for awards and eligibility to participate in World Championship Shows.
A Lease is an agreement where the owner of an asset (the "Lessor") conveys that asset to another person (the "Lessee") for a period of time in return for payment. It is critical to document the expectations of each party in a written Lease Agreement to reduce the risk of future conflict. Some particular provisions I like to include in Equine Lease Agreements are listed below in comparison to the APHA  Show Lease form and the  AQHA Showing Lease Form.
| | | |
| --- | --- | --- |
| | Lease Agreement | APHA Show Lease |
| Identify the Horse | Y | Y |
| Identify the Duration of the Lease | Y | Y |
| Identify the Lessor / Lessee | Y | Y |
| Lease Fee | Y | N |
| Identify Expected Standard of Care for the Horse | Y | N |
| Identify where the Horse should be boarded | Y | N |
| Identify who the Horse should be in training with | Y | N |
| Identify who will carry and pay equine insurance | Y | N |
| What happens if the horse is unable to show | Y | N |
| Indemnify the Lessor from liability incurred by the Lessee | Y | N |
Leasing is a wonderful way to experience the best parts of horse ownership for a limited period of time. If you are considering leasing a horse, I would strongly encourage you to
Work with an experienced horse trainer who knows your skill level and preferences to help you find the right horse.
Work with an attorney to prepare a Lease Agreement while you are in negotiations. You should consider an attorney licensed to practice in your state with experience in the equine industry and asset protection.
Photo Credit: Beth Foster-Hattan
---
These materials are made available by Stibbs & Co., P.C. for informational purposes only, do not constitute legal or tax advice, and are not a substitute for legal advice from qualified counsel. The laws of other states and nations may be entirely different from what is described. Your use of these materials does not create an attorney-client relationship between you and Stibbs & Co., P.C. The facts and results of each case will vary, and no particular result can be guaranteed. The facts and results of each case will vary, and no particular result can be guaranteed.
---