3 min remaining
Download for later
Jury Duty: The Importance of the Dreaded Letter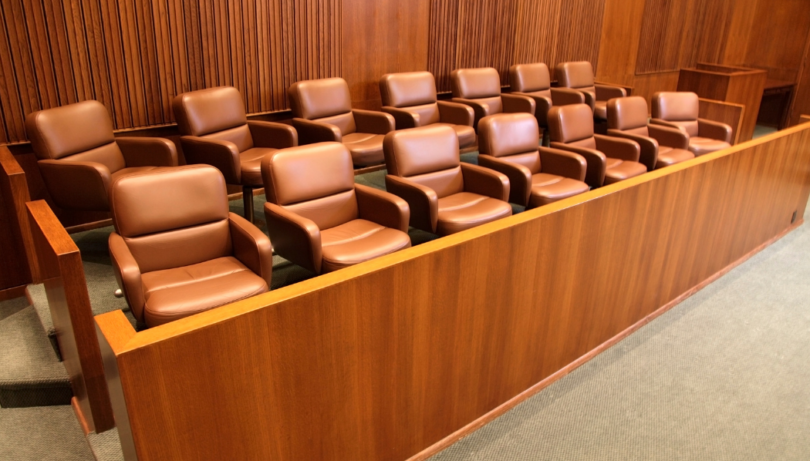 The dreaded jury summons. The majority of us – lawyers included – have opened our mailbox and found that inconvenient letter from the District Clerk's office. Let's face it – none of us have time for jury duty. We have work, family commitments, errands to run, and anything else to do besides going down to the courthouse for jury duty.
I admit it – I'm guilty of those thoughts too, but after ten years as a lawyer and almost eight years working in a Texas District Court, I can honestly and one hundred percent tell you that jury service is one of the most important civic duties you can perform.
That point was recently driven home for me in an unusual way. While on vacation in London, I attended a performance of Agatha Christie's play 'Witness for the Prosecution'. The play is the story of Leonard Vole, a man accused of murdering a wealthy widow in order to inherit her money and estate. Performed in London County Hall, a former government building in London, the play is staged in a courtroom, giving the play an intense atmosphere. Agatha's play is based on a 1925 short story and has played to audiences around the world since 1953.
The fun twist for this play? The audience members sitting in the jury box actually vote on Leonard's guilt and innocence after watching a thrilling trial take place. While attending the play, I had the pleasure of just that – sitting in the jury box in the courtroom and on the jury itself. Like a jury in a real trial, the jury audience members take an oath from a judge, listen to testimony from all sorts of witnesses, hear attorneys make their cases and argument, and determine Leonard's fate with a vote of guilty or not guilty.
And while 'Witness for the Prosecution' is fiction and theater, the jury's role is pivotal to the ending of the play. Like the play's ending, our system of justice would not exist without jurors – people just like you and me. Working in the court system, I had the unique opportunity to see time and time again that our jury system only works when people take that jury summons seriously. When people don't show up for jury duty, trials and justice are delayed. When you receive that dreaded jury summons, it's important to remember that it was sent to you because there are individuals on the other side of the coin waiting for their chance in court and that need your assistance in resolving whatever road they find themselves on – whether that be civil, criminal, or family.
---
These materials are made available by Stibbs & Co., P.C. for informational purposes only, do not constitute legal or tax advice, and are not a substitute for legal advice from qualified counsel. The laws of other states and nations may be entirely different from what is described. Your use of these materials does not create an attorney-client relationship between you and Stibbs & Co., P.C. The facts and results of each case will vary, and no particular result can be guaranteed. The facts and results of each case will vary, and no particular result can be guaranteed.
---