5 min remaining
Download for later
Montgomery County Issues "Stay Home, Stop the Spread" Order, Essential Businesses Remain Exempt from Stay Home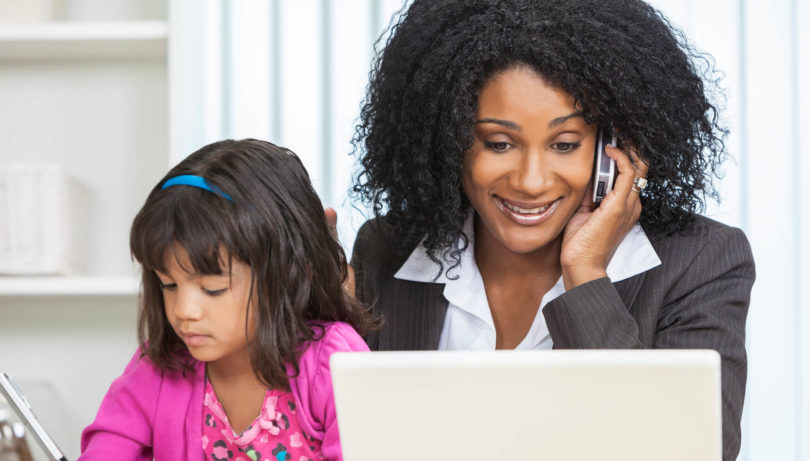 COVID-19 EMPLOYER UPDATE
UPDATED March 27, 2020
As of today, Montgomery County, Texas has officially issued a "Stay Home, Stop the Spread" Order – effective from11:59 p.m. March 27, 2020 until 11:59 p.m. April 12, 2020. Like similar orders issues by many other States, Counties, and Cities, Montgomery County residents are ordered to stay at their place of residence except for "Essential Activities". The Stay at Home, Stop the Spread Order requires all businesses except "Essential Businesses" to cease all activities at facilities located within Montgomery County.
The Montgomery County order includes a mandatory curfew throughout all of Montgomery County, starting at 11:59 p.m. every night and ending at 6:00 a.m. the following morning for all persons not performing Essential Government Functions, working for or traveling to or from an Essential Business, seeking emergency medical care, or traveling through the county from onecounty to another.
The Montgomery County order expands the definitions of several Essential Businesses describedin the Harris County stay-at-home order as follows:
"Essential Healthcare Operations" now includes businesses that provide food, shelter and social services, and other necessities of life to the economically disadvantaged or otherwise needy individuals.
"Essential Retail" now includes:

Catering, so long as it is for an Essential Business or Essential Government Function; and
Businesses that sell firearms or gun ranges.

"Professional Services" now includes:

Crisis counseling facilities or emergency adult and/or youth services; and
Any non-profit or NGS providing critical assistance to the residents of Montgomery County as a result of a Disaster Declaration.
The below chart is a guide for businesses to assist in determining whether your business is considered an "Essential Business." It is compiled from guidance issued by the Cybersecurity and Infrastructure Security Agency (CISA), the State of California, and Dallas County. It is not intended to be a directive, nor an exhaustive list.
Essential Businessses
Healthcare/Public Health
Healthcare operations, including hospitals, clinics, dentists, pharmacies, pharmaceutical and biotechnology companies, other healthcare facilities, healthcare suppliers, mental health providers, substance abuse service providers, blood banks, medical research, laboratory services, pharmacies, or any related and/or ancillary healthcare services (including security for such operations)
Manufacturers, technicians, logistics and warehouse operations, and distributors of medical equipment, personal protective equipment, medical gases, pharmaceuticals, blood and blood products, vaccines, testing materials, laboratory supplies, cleaning, sanitizing, disinfecting or sterilization supplies, and tissue and paper towel products
Home-based and residential-based care for seniors, adults, or children
Veterinary care and all health and welfare services provided to animals
DOES NOT INCLUDE fitness and exercise gyms and similar facilities
DOES NOT INCLUDE elective medical, surgical, and dental procedures
Essential Government Functions
All services provided by local governments needed to ensure the continuing operation of the government agencies to provide for the health, safety and welfare of the public, including personnel in emergency management, law enforcement, Emergency Management Systems, fire, and corrections, EMT, 911 call center employees
Assistance programs and government payments
Shall be performed in compliance with social distancing requirements of six feet, to the extent possible
Essential Critical Infrastructure
Work necessary to the operations and maintenance of the 16 critical infrastructure sectors as identified by the National Cybersecurity and Infrastructure Agency (CISA)
Shall be performed in compliance with social distancing requirements of six feet, to the extent possible
Should implement screening precautions to protect employees,and all activity shall beperformed in compliance with social distancing guidelines
Essential Retail
Food service providers, including grocery stores, warehouse stores, big-box stores, bodegas, liquor stores, gas stations and convenience stores, farmers' markets that sell food products and household staples
Food cultivation and manufacturing/processing, including farming, fishing, and livestock
Businesses that ship or deliver groceries, good, or services directly to residences
Restaurants and other facilities that prepare and serve food, but only for delivery or carry out
Schools and other entities that typically provide free services to students or members of the public on a pick-up and take-away basis only
The restriction on delivery and carry out does not apply to cafes and restaurants located within hospital and medical facilities
Laundromats, dry cleaners, and laundry service providers
Gas stations, auto-supply, auto and bicycle repair, hardware stores, and related facilities
Businesses that supply productsneeded for people to work from home
Providers of Basic Necessities to Economically Disadvantaged Populations
Businesses that provide food, shelter, and social services, and other necessities of life for economically disadvantaged or otherwise needyindividuals
Essential Services Necessary to Maintain Essential Operations of Residences or Other Essential Businesses
Trash and recycling collection, processing,and disposal;mail and shipping services; building cleaning and maintenance; warehouse/distribution and fulfillment; storage for essential businesses; funeral homes, crematoriums, and cemeteries
Plumbers, electricians, exterminators, and other service providers who provide services that are necessary to maintaining the safety, sanitation, and essential operations of residences and Essential Businesses
Professional services, such as legal or accounting services, when necessary to assist in compliance with legally mandated activities
Businesses that supply other essential businesses with the support of supplies needed to operate
News Media
Newspapers, television, radio, and other media services
Childcare Services
Childcare facilities providing services that enable employees exempted to work as permitted
---
These materials are made available by Stibbs & Co., P.C. for informational purposes only, do not constitute legal or tax advice, and are not a substitute for legal advice from qualified counsel. The laws of other states and nations may be entirely different from what is described. Your use of these materials does not create an attorney-client relationship between you andStibbs & Co., P.C. The facts and results of each case will vary, and no particular result can be guaranteed. The facts and results of each case will vary, and no particular result can be guaranteed. Employers should consult their tax advisors concerning the application of tax laws to their particular situation.
Employers are also encouraged to seek legal counsel prior to taking actions to avoid violations of federal or state employment laws including, but not limited to, the Family Medical LeaveAct and its expansion under the Families First Coronavirus Response Act, the Fair Labor Standards Act, the Texas Payday Law, Texas small employer health insurance laws, new hire reporting laws, the Texas Commission on Human Rights Act, various EEO laws covered by Title VII of the Civil Rights Act of 1964, Occupational Safety and Health Administration laws, the Immigration Reform and Control Act, EEO-1 reporting requirements, the Consolidated Omnibus Budget Reconciliation Act ("COBRA"), the National Labor Relations Act, the Worker Adjustment Retaining Notification Act, and the Employee Retirement Income Security Act of 1974.
---