6 min remaining
Download for later
Returning to the Workplace in the Face of COVID-19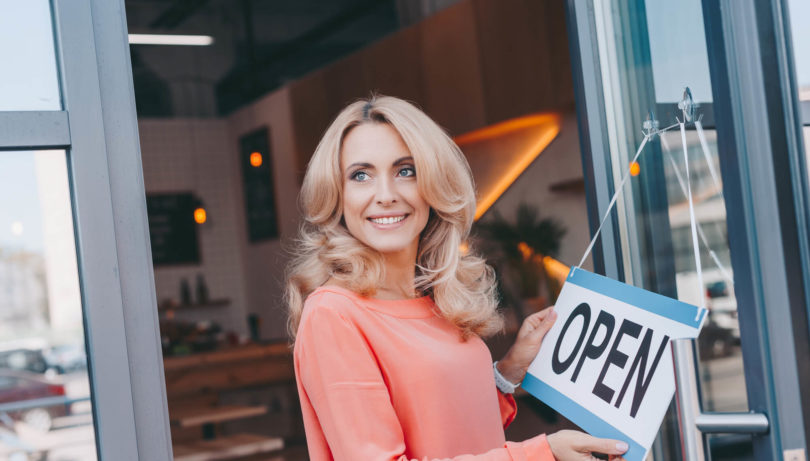 COVID-19 EMPLOYER UPDATE
UPDATED April 15, 2020
Local, State, and Federal officials are discussing plans to begin lifting social distancing restrictions over the coming weeks. Businesses shut down by such restrictions are already making plans to reopen. But it will not be business as usual when operations resume. Employers should start thinking through new employment complications that are likely to accompany employees' return to work and should make a plan for protecting employees from the virus while at work.
Screening Employees for COVID-19 Symptoms
The Equal Employment Opportunity Commission (the "EEOC") has provided some helpful guidance for employers navigating the challenges that COVID-19 poses for the workplace. COVID-19 has been declared an "international pandemic" by the World Health Organization, and because of the concern of community spread transmission, employers are encouraged to take additional precautions to prevent the spread of the virus.
Currently, employers may ask employees who report feeling ill or call in sick if they have any of the symptoms of COVID-19. Employees exhibiting symptoms of the virus should leave the workplace. Fever is one of several symptoms that an infected person may exhibit, and for that reason, the EEOC is permitting employers to take their employees' temperatures. If an employer chooses to perform temperature checks, these checks should be performed consistently amongst all employees so as not to discriminate on the basis of specific characteristics. Employers may also ask employees about any travel and follow CDC advice before allowing traveling employees to return to work.
Employers may also require employees who have been out of the office because of potential infection to provide medical documentation certifying fitness for duty before permitting them to return to work. Any information gathered by employers regarding employees' medical status or condition must be kept confidential and maintained separately from the employees' personnel files.
OSHA/CDC Cleaning Protocol
The Occupational Safety and Health Administration has identified risk levels based on workplace settings.
Very High and High Exposure Risk:

Healthcare workers performing aerosol-generating procedures, healthcare or laboratory personnel collecting or handling specimens of known or suspected COVID-19 patients; healthcare delivery, medical transport workers, and support staff exposed to known or suspected COVID-19 patients.
Morgue workers performing autopsies on the bodies of people who are known to have or are suspected of having COVID-19 at the time of their death.

Medium Exposure Risk:

Workers who require frequent and/or close contact (i.e., within 6 feet) with people who may be infected with COVID-19, but who are not known or suspected COVID-19 patients.

Lower Exposure Risk:

Workers who do not require contact with people known to be, or suspected of being, infected with COVID-19 or frequent close contact (i.e., within 6 feet) with the general public. Workers in this category have minimal occupational contact with the public and other coworkers.
Employers are obligated to provide their workers with personal protective equipment needed to keep them safe while performing their jobs. The type of equipment will vary based on the risk levels above.
OSHA recommends establishing policies and practices for social distancing by implementing flexible worksites (e.g. telework), flexible work hours (e.g. staggered shifts), increasing physical space between employees, and between employees and customers at the worksite, downsizing operations, delivering services remotely (e.g. phone, video, or web), and delivering products through curbside pick-up or delivery.
If a person who is suspected of having COVID-19 or confirmed of same has been in your facility, the Centers for Disease Control recommend:
Closing off areas visited by the ill persons and opening outside doors and windows to ventilate the area for 24 hours before beginning to clean/disinfect.
Cleaning staff should clean and disinfect all areas such as offices, bathrooms, common areas, shared electronic equipment (e.g., touch screens, keyboards, remote controls) used by the ill persons, focusing especially on frequently touched surfaces.
Further guidance on cleaning and disinfection of community facilities may be found on the CDC's website at www.cdc.gov and on the Department of Labor website at www.dol.gov/coronavirus.
Requests for Leave
COVID-19 is not going anywhere, and neither are the new leave laws passed by the federal government—at least for a while. The Families First Coronavirus Response Act (or "FFCRA", which is in effect until December 31, 2020) created two types of paid leave for COVID-19 related reasons. Employers must post a notice that outlines these new employee rights under the FFCRA (the Department of Labor has published a notice that meets all necessary requirements: https://www.dol.gov/sites/dolgov/files/WHD/posters/FFCRA_Poster_WH1422_Non-Federal.pdf) and should have a plan in place for responding to requests for leave, including knowing what documentation to request to substantiate the need for leave.
For information on eligibility requirements and documentation required for leave under the FFCRA, see our April 7, 2020 Employer Update: Department of Labor Guidance on Paid Leave Under the Families First Coronavirus Act.
Requests to Continue Work from Home and Refusals to Return to Work
One issue that employers may face once social distancing restrictions are lifted is that employees may be hesitant to return to work. Employees may request to continue to work from home or may refuse to return to work altogether for a variety of reasons. Employers should keep in mind that in addition to the new leave laws addressed above, there are other existing employment laws tofollow.
If an employee is at particular risk for COVID-19, a doctor may advise the employee to continue to work from home or continue on unpaid leave as an "accommodation" under the Americans with Disabilities Act. Importantly, the EEOC has already determined that indefinite leaves of absence are not "reasonable" accommodations and employers need not permit such leaves of absence. If, on the other hand, a physician suggests a particular time frame and it is of a reasonable duration, employers should carefully consider permitting such leave.
If employees have been ordered to return to work and they do not qualify for leave under one or more of the situations listed above (or if they have exhausted their leave), employees may be terminated for job abandonment. However, before termination, employers should issue a written notice to the employee explaining the date at which the employee must return to work in order to avoid termination and should include a clear warning that the employee will be terminated for misconduct (i.e. the employee will not be entitled to unemployment benefits) if the employee does not return to work as ordered.
If the employee is currently receiving unemployment benefits, the employer should notify the Texas Workforce Commission that the employee was ordered to return to work and refused to do so.
---
These materials are made available by Stibbs & Co., P.C. for informational purposes only, do not constitute legal or tax advice, and are not a substitute for legal advice from qualified counsel. The laws of other states and nations may be entirely different from what is described. Your use of these materials does not create an attorney-client relationship between you and Stibbs & Co., P.C. The facts and results of each case will vary, and no particular result can be guaranteed. The facts and results of each case will vary, and no particular result can be guaranteed. Employers should consult their tax advisors concerning the application of tax laws to their particular situation.
Employers are also encouraged to seek legal counsel prior to taking actions to avoid violations of federal or state employment laws including, but not limited to, the Family Medical Leave Act and its expansion under the Families First Coronavirus Response Act, the Fair Labor Standards Act, the Texas Payday Law, Texas small employer health insurance laws, new hire reporting laws, the Texas Commission on Human Rights Act, various EEO laws covered by Title VII of the Civil Rights Act of 1964, Occupational Safety and Health Administration laws, the Immigration Reform and Control Act, EEO-1 reporting requirements, the Consolidated Omnibus Budget Reconciliation Act ("COBRA"), the National Labor Relations Act, the Worker Adjustment Retaining Notification Act, and the Employee Retirement Income Security Act of 1974.
---