3 min remaining
Download for later
Unraveling the Risk: Estate Planning and Artificial Intelligence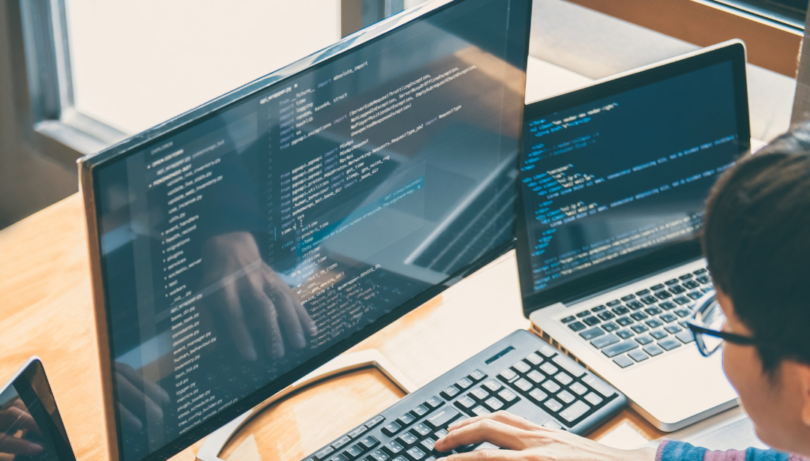 In today's rapidly evolving technological landscape, Artificial Intelligence (AI) stands at the forefront of innovation with its boundless possibilities. In simple terms, AI refers to computer systems capable of independent thinking, much like humans. AI is already an integral part of our daily routines, subtly weaving itself into everyday life, from unlocking our phones with face ID to interacting with virtual assistants like Apple's Siri, or even embracing the potential of self-driving cars like Tesla's. The goal of AI lies in accomplishing tasks with superior accuracy and efficiency that outpaces human capabilities.
How accurate is AI?
As Artificial Intelligence (AI) continues its rapid evolution, the burning question in the legal field is, "How accurate is AI?" The answer lies in the specific AI model and the nature of the task at hand. AI's incredible speed and accuracy are revolutionizing industries, including the legal profession, where it has proven particularly adept at legal research and analysis.
OpenAI's ChatGPT models are undergoing intriguing experiments that include the Uniform Bar Exam (UBE). Specifically, two different ChatGPT models took one section of the UBE that tests legal knowledge across seven subjects through 200 multiple questions and is referred to as the Multistate Bar Examination (MBE). ChatGPT-3 did not pass the UBE with an accuracy of only 50.3%, which fell short of real human test-takers' average of 68%[1]. However, ChatGPT-4, showcased substantial improvement when it passed the UBE with 75.7%[2] accuracy, surpassing the average of human test-takers.
While AI's progress is commendable, limitations persist. Mechanical issues or technical glitches may hinder AI's performance, leading to inaccessibility. Additionally, AI's lack of understanding and consciousness limits its ability to grasp ambiguous or complex data fully. Human biases embedded in algorithms can lead to unintentional inaccuracies and biased content generation.
Will AI replace Estate Planning Lawyers?
In the realm of estate planning, attorneys utilize many different documents to achieve a family's asset protection goals while mitigating their exposure to estate, gift, and income tax. Because each family has different goals ranked by individual priorities, attorneys need to evaluate each family's priorities in order to design the proper estate plan for each family. I often explain during initial consultations that the "academic design" focused on hard factors such as estate tax mitigation and lifetime trusts for children may not be the best fit because it does not achieve the client's preference to prioritize a simple administration.
While each AI system holds promising potential to streamline specific facets of estate planning such as drafting and formatting, it is unlikely that AI will replace the necessity for human estate planning attorneys to create the estate plan design itself. Clients' needs are diverse and not always driven by pure logic. Estate planning frequently includes emotional discussions related to selecting agents to make emotional decisions regarding end-of-life care and incapacity. This human element of Estate Planning challenges AI's automation and could potentially lead to devastating inaccuracies such as creating a HIPAA Release only when the client needed a HIPAA Release and Medical Power of Attorney before being declared incapacitated.  The empathy, experience, and guidance that comes from working with an experienced Estate Planning Attorney plays an indispensable role in designing and executing an estate plan tailored to the client's goals that will easily be administered by their family.
[1] AI program earned passing bar exam scores on evidence and torts; can it work in court? (abajournal.com)
[2] Bar exam score shows AI can keep up with 'human lawyers,' researchers say | Reuters
https://www.aspenwealthmgmt.com/wp-content/uploads/2022/08/digital-estate-planning.jpg
https://th.bing.com/th/id/R.eadaed4d488d61fe729b6434936092ea?rik=MA5R0KWJp5bc8Q&riu=http%3a%2f%2fblogger.io%2fwp-content%2fuploads%2f2020%2f07%2fAI-1.jpg&ehk=5GQ37AT12mzLgjTQj2NuYmz1yagzw4bHXyNGq2tTjYw%3d&risl=&pid=ImgRaw&r=0
---
These materials are made available by Stibbs & Co., P.C. for informational purposes only, do not constitute legal or tax advice, and are not a substitute for legal advice from qualified counsel. The laws of other states and nations may be entirely different from what is described. Your use of these materials does not create an attorney-client relationship between you and Stibbs & Co., P.C. The facts and results of each case will vary, and no particular result can be guaranteed. The facts and results of each case will vary, and no particular result can be guaranteed.
---