3 min remaining
Download for later
Governor Abbott Announces Plan to "Reopen Texas"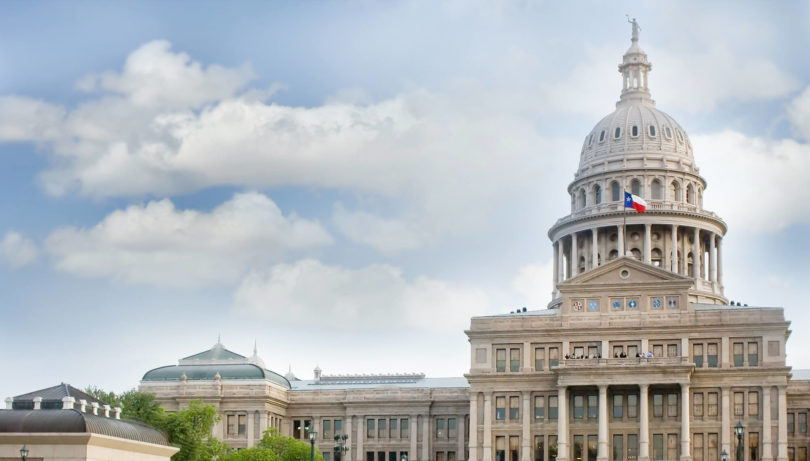 COVID-19 EMPLOYER UPDATE
UPDATED April 17, 2020
In a press conference this afternoon, Governor Greg Abbott announced that he has signed three Executive Orders outlining his plan to "reopen Texas," one of which includes the formation of a Strike Force to Open Texas to monitor and develop the "reopening" strategy. The Strike Force will bring together nationally recognized medical experts with public and private sector leaders who will advise the Governor on safely and strategically reopening business in the State of Texas. A copy of this Executive Order can be found here: Strike Force to Open Texas.
Governor Abbott also announced a plan for "Retail to Go" through a second Executive Order. In particular, "[s]tarting at 12:01 a.m. on Friday, April 24, 2020, retail services that are not 'essential services,' but that may be provided through pickup, delivery by mail, or delivery to the customer's doorstep in strict compliance with the terms required by DSHS" may resume operations as outlined in the Executive Order. This Order also included the following directive that schools will remain closed through the end of the 2019-2020 school year:
In accordance with the Guidelines from the President and the CDC, schools shall remain temporarily closed to in-person classroom attendance by students and shall not recommence before the end of the 2019-2020 school year. Public education teachers and staff are encouraged to continue to work remotely from home if possible, but may return to schools to conduct remote video instruction, as well as perform administrative duties, under the strict terms required by the Texas Education Agency. Private schools and institutions of higher education should establish similar terms to allow teachers and staff to return to schools to conduct remote video instruction and perform administrative duties when it is not possible to do so remotely from home.
The Governor issued a third Executive Order concerning hospital capacity and personal protective equipment (PPE) needed for the COVID-19 response. A copy of this final Executive Order can be found here:
Hospital Capacity During COVID-19
.
During the Press Conference, Governor Abbott also announced that state parks will reopen on Monday, April 20, 2020. He advised that face masks must be worn and that individuals must continue to observe social distancing guidelines (of a six-foot radius) and prohibited the gathering of groups larger than five.
Notably, Governor Abbott discussed that employees should not be "coerced into returning to work" and advised that employees should feel safe in returning to work. He encouraged employers to implement the "very best strategies" to reduce the transmission of COVID-19. The Texas Department of State Health Services has issued guidance to assist employers on preparing to return to work and it can be located here:
https://www.dshs.texas.gov/coronavirus/
.
---
These materials are made available by Stibbs & Co., P.C. for informational purposes only, do not constitute legal or tax advice, and are not a substitute for legal advice from qualified counsel. The laws of other states and nations may be entirely different from what is described. Your use of these materials does not create an attorney-client relationship between you and Stibbs & Co., P.C. The facts and results of each case will vary, and no particular result can be guaranteed. The facts and results of each case will vary, and no particular result can be guaranteed. Employers should consult their tax advisors concerning the application of tax laws to their particular situation.
Employers are also encouraged to seek legal counsel prior to taking actions to avoid violations of federal or state employment laws including, but not limited to, the Family Medical Leave Act and its expansion under the Families First Coronavirus Response Act, the Fair Labor Standards Act, the Texas Payday Law, Texas small employer health insurance laws, new hire reporting laws, the Texas Commission on Human Rights Act, various EEO laws covered by Title VII of the Civil Rights Act of 1964, Occupational Safety and Health Administration laws, the Immigration Reform and Control Act, EEO-1 reporting requirements, the Consolidated Omnibus Budget Reconciliation Act ("COBRA"), the National Labor Relations Act, the Worker Adjustment Retaining Notification Act, and the Employee Retirement Income Security Act of 1974.
---